 
Insane Labz, Insane Cutz 35 servings
 There are not enough products in stock
Insane Cutz is a state of the art fat murdering supplement designed only for the advanced user. Insane Cutz can increase focus, energy and fat loss forcing your body into a powerful state of thermogenesis unlike any product you've used before.
Extreme energy
Powerful Thermogenic
Focus and mood enhancement
Melts away fat
Reduce fatigue
Insane Labz Insane Cutz is one seriously potent thermogenic loaded with ingredients to send your metabolism through the roof.
If you're psychotic, or even a little possessed then this is the thermogenic for you.
Insane Labz, as the name suggest is designed for those who want to go psycho in the gym and demand the best from the products.
Insane Cutz has been strategically designed to increase energy dramatically, delay fatigue and increase your thermic rate.
Beta Alanine –

Delays the build up of fatiguing metabolic by products and increases endurance.

Caffeine

Anhydrous

–

Stock standard caffeine that hits you hard and fast for an instant energy hit.

Cocoteanol™ –

Combination of Green Tea and natural Cocoa. This compound increases thermogenic rate and energy.

AMPiberry™ –

Helps to amplify the effects of central nervous system stimulants to improve their effectiveness.
Insane Cutz packs one serious punch and will have you ready to perform at your best during your workout.
This is not one of those products that you need to take 2-3 scoops of, 1 is more then enough!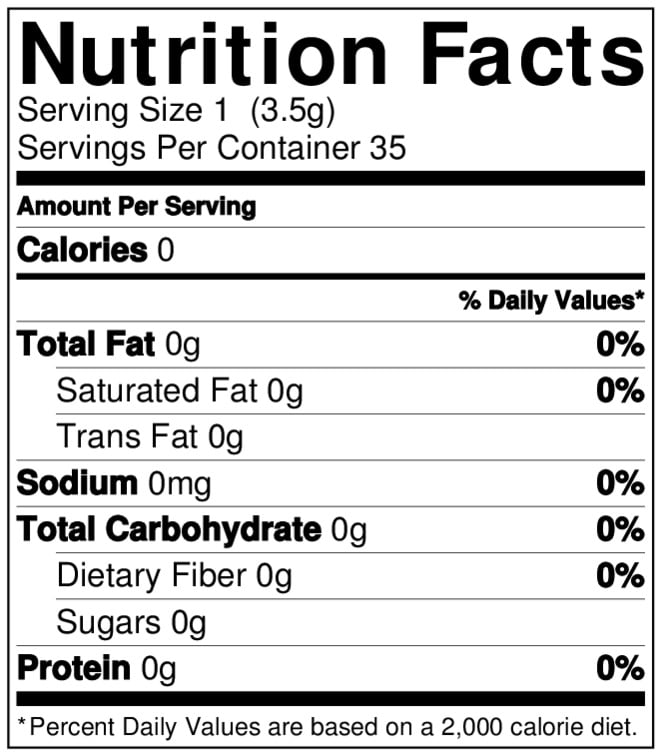 | | |
| --- | --- |
| Insane Cutz Blend 1492mg | |
| Beta-Alanine, Caffeine Anhydrous, AMPiberry (Juniperus Communis)(Berry),Cocoamine (Eria Jarenisis Extract)(Herb), OXYGOLD (90% Organic Fulvic Acid), Areco Stim (Aercoline Hydrobromide), Black Pepper Extract (Fruit)(Bioperine) Yeilding 95% Piperine | |
Other Ingredients: Citric Acid, Natural & Artificial Flavouring, Sucralose, Silica, Malic Acid, Acesulfame Potassium, Colours (132,129)